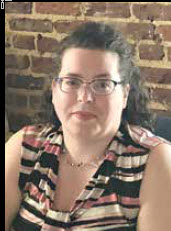 By: Cayce Lee
May is here and so are the events filling up the Athens-Limestone Tourism calendar, and hopefully yours too. There's a lot for the family to enjoy…
Greatest Show on Dirt returns…
The Limestone County Sheriff's Rodeo week includes a parade, free pony ride for kids, street dance, and fashion show, plus all the traditional rodeo events. Learn more about this annual rodeo and its events at visitathensal.com/limestone-co-sheriff-rodeo.html
May 8, 2021 — Limestone County Sheriff's Rodeo Parade
May 10, 2021 — Kickin' Into Rodeo Week with Limestone County Rodeo Queen Committee
May 11, 2021 — Rodeo Dance and Fashion Show on the Square with Cast Products, Inc.
May 13, 2021 – Rodeo Slack Day
May 14 & 15, 2021 — The Greatest Show on Dirt
"Women of the Montgomery Bus Boycott" Display comes to Athens…
Join the Athens-Limestone Public Library (603 South Jefferson Street in Athens) for the "Women of the Montgomery Boycott" display which can be enjoyed Monday-Saturday from 10 a.m.-4 p.m. The display will feature the heroic stories of Jo Ann Robinson, Aurelia Browder, Claudette Colvin, Mary Louise Smith, and Lucille Times as well as the efforts of the Women's Political Council, which was integral in organizing the Montgomery Bus Boycott. For more information, call 256-232-1233
Make plans to be on the Square May 21…
Make plans to come early to the Square at 2 p.m. as ARCY, renowned street artist, starts creating a tribute mural to Limestone County's own Grammy-winning, singer-songwriter Brittany Howard in Merchants Alley. You can watch the mural unfold throughout the evening until 8 p.m.
Fridays After Five kicks off with Athens Main Street at 5 p.m. with food trucks, area stores staying open late just for your perusing, and a variety of eateries offering inside and outside dining options.
Get ready for an evening of music at the Summer Concert Series: Singing on the Square kicks off with the Athens-Limestone Tourism from 7-9 p.m. with DEAN.   Local favorite wife-husband duo, Briana and Garrett Dean, will be performing for you. Bring a lawn chair and tap your toes or get up and dance!
Seasoned Folks Festival…
Seniors are invited for a day of line dancing, food, giveaways, and more on May 13 with King Medicare Specialist and Athens-Limestone Tourism and sponsors Aetna Medicare Solutions, Foundation on Aging, and ChristyCare from 9 a.m.-2 p.m. Guest speaker topics include Understanding Alzheimer's; Covid-19 Vaccines; and Medicare Fraud 101. There will be chances at raffles, $10 horse and carriage rides; funnel cakes, aging actively vendors, and live music by The Athens Dulcimers Club. Bring a lawn chair and a friend.
Fill your calendar with our calendar….
Get the details for these events and more from the VisitAthensAL.com event calendar
​May 8 – Mommy & Me Unicorn Painting Time
May 8 – Athens Truck Invasion Cruise-In
May 13 – Swamp John's Dinner Fundraiser with Elkmont Fire Dept.
May 13 – Tupperware Bingo with Kala's Tupperware
May 13 – Andrew Lloyd Webber's Greatest Hits
May 15 & 16, 2021 – Rustic Willow Market Days
May 22 – Fish Diversity at Joe Wheeler State Park
May 22 – John McCutcheon: Untold – Small Miracles in Everyday Life
​May 22 – "Junior Historian" Walking Tour with the Town of Mooresville
By: Cayce Lee – Social Media Specialist, Athens-Limestone County Tourism Association