By: Ali Elizabeth Turner
Limestone County native Brad Stovall, owner of Brad Stovall Auto Body in Tanner, has "been at it" for decades, and throughout that time, has given great customer service while giving back generously to the community. One example is the pink Crown Victoria that he restored and painted for Breast Cancer Awareness Month in October, and which can be seen parked in the Athens Police Department parking lot on Hobbs Street. For obvious reasons, it is tough to miss and is often seen in our local parades.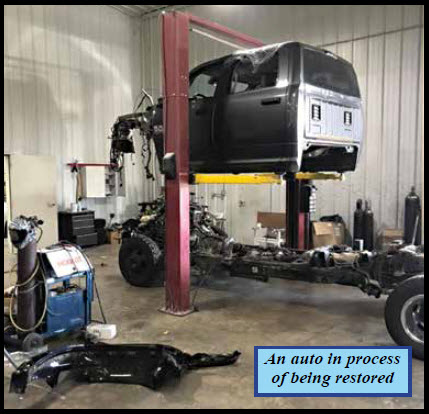 Speaking of restoration and painting, he recently did a special project for Athens Now that helped us solve an eyesore problem, with the result being that now our community looks much better. I'll explain. Ten years ago, when Steve and I bought the paper from Wayne and Deborah Huff, we inherited several indoor wire newspaper racks along with five metal outdoor newspaper boxes that Brad guesses must be at least 50 years old. The outdoor boxes were worn but usable when we got them, and over the last ten years developed huge rust spots, had peeling paint, and looked pretty rugged. No, that is too kind. They looked terrible. Two organizations in two towns asked us to remove them, and they had every right to do so. What to do? We contracted with our long-term friend, customer, and client, Brad Stovall to restore them, and did not know that we had created a nearly nightmarish situation for him and his shop. The rust had gone way down into the metal, and needed blasting as well as the kind of TLC that you see on some of the TV shows when they restore classic autos. But Brad and his crew were not about to be bested by the boxes, and the result, as you can see, is gorgeous. We worked together and chose the same blue that is on the header of the paper, and chose black for the base. The lettering was designed by Kristie Perry of Last Word Vinyl Creations, and I am truly proud of the new "houses" for the paper. Now, do not think for a moment that Brad is interested in doing anything like this ever again, no matter the price, but the smiles of his crew when we went to pick them up said it all: "Job well done." And, for our part, we could not be more pleased.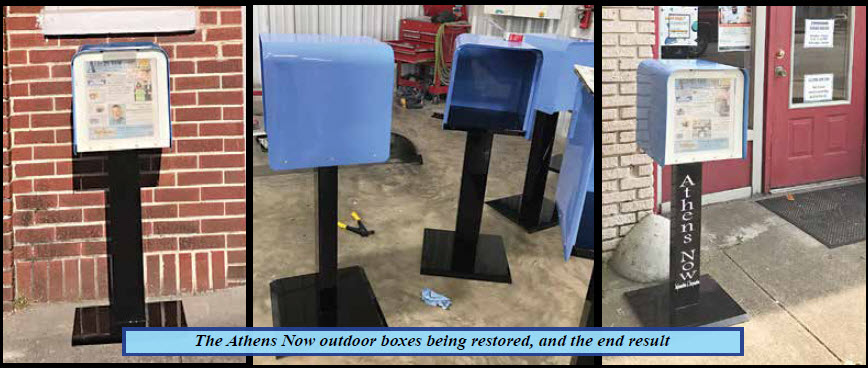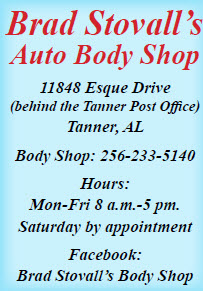 This brings me to something that has suffered somewhat in our society and industry, and that is pride in workmanship. Brad Stovall and his team have it, and as a result, they don't have to advertise much. I am and always have been grateful for their business, and am pleased to tell you about a new chapter in their story. Around 2017, the auto industry underwent a huge change in that they made a shift from using steel for auto bodies and started using aluminum for frames, chassis, doors —  just about anything that formerly was steel. Apparently, this war has been going on for some time, between aluminum and steel, and theories abound as to what caused the change. Point being, Brad had to make a major investment in new tools and equipment in order to make autos that had been damaged look and be as good as they always had, and more importantly, be safe. Not only were bodies changing from steel to aluminum, but plastic is making up more and more of auto bodies, and guess what? Auto body services now have to know how to WELD plastic!
When Brad told me that, I just looked at him blankly, because I didn't know that plastic can be welded. "Come on, I'll take you down to the shop," he said, smiling with mischief. So, I got to go where I am not authorized, and meet the guy who is their welder of both metal and plastic, and rarely have I met someone who so obviously enjoys doing body work and restoration. They showed me the equipment, showed me some of the results, and the only reasonable response was, "That is so cool!" Plastic can indeed be welded, and if it's done right, you cannot tell where it was broken.
Over the years, Brad Stovall Auto Body has fixed a number of our family's boo-boos, including a deer strike, some fender benders, backing into a car that had just gotten out of the body shop that was slated to be sold, and always we have been treated with kindness, professionalism, and old-fashioned service. Call them today, and discover it for yourself!
By: Ali Elizabeth Turner