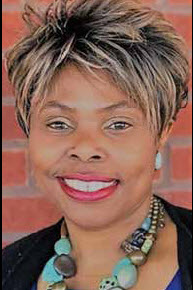 By: Jackie Warner
Early mornings…drowsy children…and what, oh what are we doing for breakfast? — you know it must nutritious – yeah, right! Some parents and guardians have it down and make it work seamlessly but then there are the rest of us who after all these years still must get it together and put a plan in action that keeps everyone sane! Well sane at least for the morning we are having that day.
I was reading a post on Facebook that really resonated with me and so yes, I am going to share it with you as well.
Here are some tips, I am working on too!
Wake up with prayer and a hug
Have a checklist and specified time limits for morning routines/activities; use a timer
Prepare school clothes the night before or even for the whole week
Meal prep on Saturday or Sunday items such as a breakfast casserole or breakfast egg muffins and then freeze individual servings for microwave heat-up each morning
Ensure homework is completed right after school and have a designated place to complete it
All school papers should be put in a designated area for parent review and signatures each day
Ban screen time during morning
Have backpacks and lunch boxes ready the night before
Get to bed early so it is easier to get up 15 minutes earlier!
Breathe and laugh a little — Speak encouragement and love!
Until Next Time, Be
Sincere, Kind and Intentional
Jackie Warner, Community Outreach Specialist
Email: thebridge.us@gmail.com
Check out upcoming events:  Website: http://thebridge-us.yolasite.com/