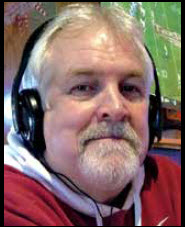 By: Tim Lambert
Local football players signing scholarships included Athens High's Jaden Jude with UT-Chattanooga and Tylin Suggs with Birmingham Southern, James Clemens' Edgerrin Watson and Keenan Hill with UNA and Darren Verhage with Cumberland, and Tanner's Jakeem Fletcher with Alabama State. Athens' Connor Beck signed his scholarship with Bevill State baseball.
At the UCA National High School Cheerleading Championship, Athens High teams placed second in the Super Varsity and JV Game Day categories, while Athens Middle School was second in the Junior High division. James Clemens finished third in Large Varsity D1 and Non-Building Game Day and second in World Cheerleading championship categories.
East Limestone swept the varsity bracket in the Limestone County basketball tournament. The Indians knocked off West Limestone 64-46 for the title, while the East girls were taken to overtime by Elkmont before coming out with a 48-44 win.
Other highlights:
ABS VG 36, Whitesburg Christian 24
ABS VB 57, Lindsay Lane 45
ABS VB 57, Woodville 44
ABS VB 63, Crossville 52
ABS VG 44, Crossville 31
ABS VB 59, Waterloo 18
ABS VB 57, Cherokee 30
ABS VG 31, Cherokee 11
Athens VG 44, Madison Academy 36
Athens VG 48, Columbia 21
Athens VB 66, Oakwood Academy 55
Clements VB 64, West Limestone 58
Clements VB 62, East Lawrence 58
Clements VG 41, East Lawrence 33
East Limestone VB 86, Columbia 79
East Limestone VG 68, Columbia 39
East Limestone VG 68, Priceville 39
East Limestone VB 52, West Limestone 43
East Limestone VG 48, West Limestone 32
Elkmont VG 61, East Lawrence 23
Elkmont VG 62, Wilson 26
James Clemens VB 57, Bob Jones 37
James Clemens VB 67, Madison Academy 60
James Clemens VB 67, Florence 57
James Clemens VB 65, Athens 24
James Clemens VG 41, Athens 35
Lindsay Lane VG 54, ABS 23
Lindsay Lane VG 52, Whitesburg Christian 16
Tanner VB 61, Whitesburg Christian 59
Tanner VG 49, Whitesburg Christian 18
Tanner VG 62, Tharptown 24
Tanner VB 58, Elkmont 48
Tanner VG 64, Elkmont 49
Tanner VB 67, Lindsay Lane 35
Tanner VG 60, Lindsay Lane 31
West Limestone VB 55, Wilson 46
West Limestone VG 50, Clements 33
West Limestone VB 44, Ardmore 42
West Limestone VG 47, Ardmore 43
In area tournament action, Lindsay Lane girls held off ABS 43-37, but were defeated by Decatur Heritage 51-17. Tanner's girls won championship by beating Whitesburg Christian 58-32 and Hatton 46-35. Elkmont's girls got by Clements 51-48, then lost to Lauderdale County 64-28. East Limestone's girls turned back Mae Jemison 46-40 before falling to Lee 42-31. Ardmore was eliminated by Lee 65-14. The Athens girls topped Madison Academy 43-34 and finished second to Hazel Green 61-32. Tanner's boys overcame Tharptown 62-43 and won against Hatton 65-62 in the finals. Clements' boys knocked out Elkmont 64-48; a 63-42 loss to Lauderdale County put them at second place.  James Clemens' boys turned back Bob Jones 52-45 and Austin 69-65 to claim the crown. West Limestone's girls were runners-up to Brooks 66-56. At the sub-regionals, Athens' girls got by Scottsboro 51-45, Tanner's girls beat Mars Hill 54-44, Elkmont's girls held off Phil Campbell 39-37, West Limestone's girls were eliminated by Deshler 71-17, Lindsay Lane's girls were taken out by Skyline 76-27 and East Limestone's girls fell to Lawrence County 54-42, Clements' boys advanced to the regional tournament with a 57-48 win over Danville. Tanner's boys were knocked off by Sheffield 61-38.

Bowling
East Limestone's girls finished second at the state tournament by defeating Bayshore Christian and Beauregard. The Lady Indians came up short in the title matchup to American Christian.
Track
At the state indoor, Elkmont's Alex Kuntz finished second in the 1A-3A 800 meters, Lindsay Lane's Joe Quez Keith and Whitney Prise-Cook were third in the boys' and girls' 60-meter hurdles, Athens High's Jack Tregoning won the 6A boys' shot put, James Clemens' Dylan Dryer was third in the 7A boys' 800 meters and teammate Jaylen Drake placed second in the boys' shot put.
Soccer highlights
Athens VB 2, Elkmont 1
East Limestone VG 10, West Limestone 0
Elkmont VB 5, Lawrence County 0
Elkmont VG 13, Lawrence County 3
Elkmont VG 10, New Hope 0
James Clemens VG 2, Decatur 1
James Clemens VB 2, Oak Mountain 1
James Clemens VG 5, Austin 1
Tanner VB 4, West Limestone 2
West Limestone VB 4, East Limestone 1
Wrestling
Athens High's Will Anderson won his 6A 120-pound division at the 5A/6A super sectional tournament.
By: Tim Lambert
Tune in for the PlayAction Sports Update, three times each weekday on 1080 AM WKAC. Visit us online at www.pasnetwork.net! email: playactionsports@hotmail.com