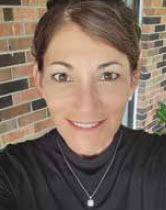 By: Tina Morrison
Established in 1983, National Travel and Tourism Week (NTTW) is an annual tradition to celebrate the U.S. travel community and travel's essential role in stimulating economic growth, cultivating vibrant communities, creating quality job opportunities, inspiring new businesses, and elevating the quality of life for Americans every day. Athens-Limestone County Tourism Association will be joining in this celebration May 7-13, 2023.
On April 24 at the Athens City Council Meeting, Mayor Ronnie Marks presented Athens-Limestone County Tourism with a proclamation declaring May 7-13 Tourism Week in Limestone County. This year, we're moving forward by spotlighting travel's essential role in cultivating diverse communities and uniting millions of Americans in a fundamental connection—travel. Athens-Limestone County Tourism Association will be inviting our Tourism partners with the Alabama Welcome Center, who are temporarily operating from Athens while the Ardmore Welcome Center is being rebuilt, to celebrate with us. The Ardmore Welcome Center staff invites you to attend their Tourism Day Celebration the following week on Wednesday, May 17. Stop in to their interim location at 108 Cloverleaf Drive from 10 a.m. – 3 p.m. for coupons and special promotions.
In conjunction with the National #TravelForward theme, Athens-Limestone Tourism Association's Tourism Week will kick off May 8-10 with Tourism staff, board, and partners "on the move" through town. With the help of our favorite local cowboy Stan Smith and Wild Hearts Cowboy Carriage Rides, we will be riding around in a horse-drawn carriage promoting tourism and handing out free gifts! Last week at the North Alabama Tourism quarterly meeting, Tina Morrison won $500 in the 2-Minute Pitching for Promotion Dollars, and we are using this funding to market Tourism Week!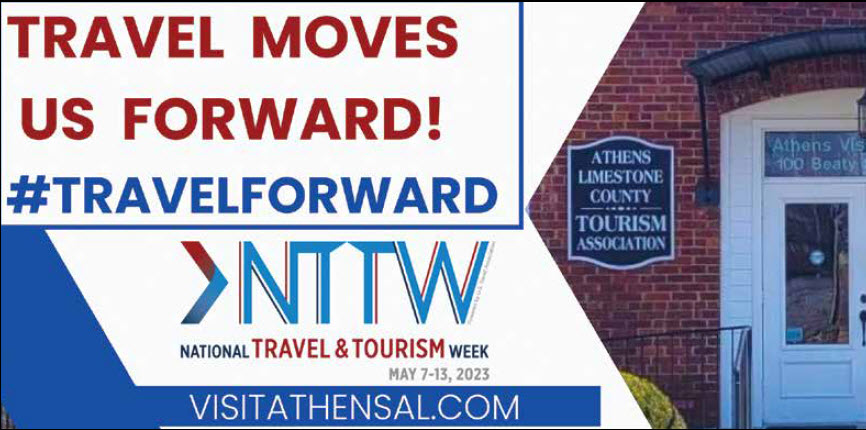 There will also be an Open House all week and visitors and residents are encouraged to stop by the Athens-Limestone Visitors Center anytime M-F between 8 a.m. – 4:30 p.m. to pick up a new Official Visitors Guide, a 2023 Events rack card, or our new, colorful Scavenger Hunt game for Big Spring Memorial Park. Athens-Limestone's Tourism Week celebrations conclude on Friday, May 12 with a concert — Singing in the Park featuring crowd favorite Tomcat & Bark the Dawg. The concert is sponsored by Hughes Properties II and Michael Howell State Farm. Come early for dinner and face painting by Let's Face It. The Food Court opens at 6 p.m. with good home cooking by Ramona J's, Hot Dogs by the Optimist Club, and premium coffee drinks by Park &Perk. Bring your chairs or blanket. Free music from 7-8:30 p.m. Plenty of parking is available across Hobbs St. at Athens State University, Bank Independent on Market & Beaty, or downtown. For more information, please contact Tina Morrison Tina@VisitAthensAL.com or (256) 232-5411 or check out our website www.VisitAthensAL.com.  
 By: Tina Morrison, Tourism Athens