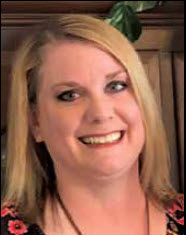 By: Leigh Patterson
Looking back to March of 2020, who would have thought that we would still be suffering from the effects of the COVID-19 pandemic? But here we are in May of 2021, and things are still not quite back to normal. This rings true for many businesses and their day-to-day operations, and the Athens-Limestone Recycling Center (a division of KALB) is no exception to this.
The management and staff have been running the center with less than half of the normal staff for over a year now. They are still unable to accept plastics for recycling due to the lack of staff. We hope to see this change in the coming months, but until then we keep pressing on as we have, providing these important services to Limestone County Residents.
The staff have been unable to take vacation time over the last year. Because of this, the board has made the decision that the Recycling Center will close the week of May 24, 2021, and they will be closed on Memorial Day (May 31) as well. Drop-off bins at the center will be removed promptly at 2 p.m. on Friday, May 29 and will not return until Tuesday, June 1 at 6:30 a.m.
Out of respect for the staff, please hang on to your items until Tuesday, June. Please do not leave items at the center while closed. This is considered illegal dumping.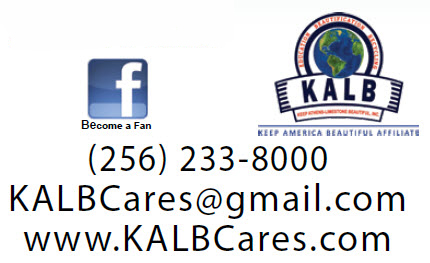 As a reminder, items accepted during business hours include:  flattened cardboard, office paper, magazines, junk mail, books, newspapers, aluminum, steel, glass bottles and jars (sorted by color), motor oil, cooking oil, and electronics. (There is a $10 fee for televisions.) Items NOT currently accepted include container plastics #1, #2, and #5. Items NEVER accepted include kiddie pools, pool liners, plastic lawn furniture, plastic toys, etc. Even though they may have a #2 or #5 on them, they are never recyclable at our facility.
THANK YOU to everyone who has been supportive and appreciative of the services offered, and THANK YOU to those who recycle correctly! We hope to find some sort of normalcy soon!
Earth Day & Outdoor EXPO and Guided Nature Walk Have Been Rescheduled For June 5!
Due to poor weather conditions on Saturday, April 24, we had to postpone our Earth Day event and our guided walk at Marbut Bend. But we have rescheduled and on Saturday, June5, KALB will host our annual Earth Day and Outdoor EXPO from 11 a.m. to 2 p.m. at Big Spring Memorial Park in Athens! We have so many fun things planned for this free event! ($1 suggested donation.) Steve Trash, Rockin' Eco Hero, will perform his eco magic show three times. We are grateful to Limestone County Water and Sewer Authority for bringing Steve to our event! We will also have crafts, activities, exhibitors, and vendors with information and earth friendly products. Athens State University will host guided tree tours. Tiny Hiney's Travelin' Farm petting zoo will be there, thanks to Limestone Pediatric Dentistry. The Optimist Club will be providing food for purchase. Carissa Lovvorn, local author, will be reading her new children's book, Seeds for Sharing. Carissa's daughter, Isabelle, will host her "Lemon Blessings" lemonade stand with all proceeds going to charity. We invite you to bring your whole family to enjoy this fun outdoor event!
KALB is also hosting a Guided Nature Walk at the Marbut Bend Walking Trail in West Limestone the morning of our Earth Day event. On Saturday, June 5, beginning at 8 a.m., we invite you to join Damien Simbeck from Tennessee Valley Authority (TVA) on a fun and educational walk in this beautiful area. Damien is an expert on birds and other wildlife, along with the plants and trees that call Marbut Bend home. This 1.1-mile walk is an easy, flat, and A.D.A. accessible trail, and will last approximately 1 to 1 ½ hours, giving you plenty of time to make it to the Earth Day and Outdoor EXPO at 11 a.m.
We hope you will join us for a day of fun!
By: Leigh Patterson
Executive Director – Keep Athens-Limestone Beautiful