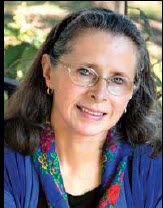 By: Ali Elizabeth Turner
In 1945, World War II veteran Raymond Weeks from Birmingham, Alabama, came up with the idea to expand Armistice Day to celebrate all veterans who had ever served, not just those who died in World War I. Weeks formed a delegation to bring his proposal to Gen. Dwight Eisenhower, who supported the idea of a National Veterans' Day. It was not until 1954, in Ike's second year of his presidency that the day was changed to Veterans Day, and honored all vets, living or dead, all who had ever served.
For many years I looked at Veterans Day as a three-day holiday and not much more. Sure, there were the ubiquitous mattress sales, but I didn't need a new mattress all that often, and it was during my three years in Baghdad that taught me to celebrate the day in my heart from a place of deep gratitude. I came home in 2007, and it is now 15 years later. I must say that having celebrated many meaningful Veterans Days, the 2022 Veterans Day is one that I shall never forget.
I had been slated to drive Jim Watson's 1966 VW bug in the Veterans Day parade, which unfortunately was canceled due to rain. But I got a few moments to go tooling around Athens in the bug, and I am pleased to report that I have not lost my touch. As a former owner of several Volkswagen automobiles, muscle memory had stayed with me, and I am happy to say the Bug didn't lug or stall out.
As fun as that was, what started the truly memorable events of this year's Veterans Day was the reception at the Alabama Veterans Museum given in honor of Poland and all that beleaguered nation did to stop the Nazis, and yes, the Soviets from taking over Europe. Through a set of meetings when the museum's director, Sandy Thompson, visited Poland a few years ago, the Poles who are a part of the Institute of National Remembrance chose to present the museum with a beautiful exhibit entitled "Trails of Hope, Odyssey of Freedom." The exhibit captures and commemorates their unlikely triumphs in WWII, including the miraculous escape from Poland that was over three hundred thousand strong. "Anders' Army," as it was called, is one of the most remarkable parts of WWII history about which most folks have never heard. Interestingly, November 11 is not just Armistice/Veterans Day, it is also Polish Independence Day.
The next day was the Veterans Day luncheon at the museum, sponsored by Athens State University. The featured speaker was Mike Durant of Blackhawk Down fame. I have heard him speak before, and knew that it was going to be outstanding. Mike didn't disappoint, but what did me in was what happened when the military hymns were played, giving vets of every age and every branch the opportunity to stand up and be recognized. Ninety-seven-year-old Jack Hunter, who was "on the beach" during D-day struggled valiantly to get to his feet, but couldn't quite make it all the way. Dr. Karol Nawrocki, PhD, who was part of the Polish delegation, left his seat, came behind Jack, put his arms under Jack's arms (much like you would for a Heimlich maneuver) and helped him to his feet. To think that a man of the Greatest Generation was being supported by a probable descendent of Anders' Army made this Armistice Day in Athens truly unforgettable, and I thank everyone, both in America and Poland, who made it so.