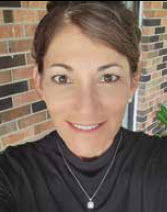 By: Tina Morrison
One of North Alabama's largest antique engine and tractor shows returns to Athens next month in celebration of rural American farming heritage. Set for August 4-5, 2023, the 31st annual Piney Chapel American Farm Heritage Days combines antique farm equipment and old-fashioned concessions with live music and family-friendly fun and games, taking visitors back to the "good ol' days."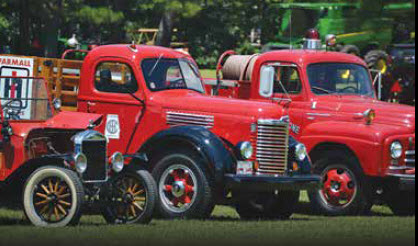 Presented by the Piney Chapel Antique Engine and Tractor Association (PCAETA), the Piney Chapel American Farm Heritage Days is considered one of the best antique engine shows in Alabama offering festivalgoers a chance to see an array of farm equipment, including gasoline and steam engines in action; horse-drawn equipment; antique tractors, cars, and trucks; and other farming collectibles.
The two-day event also offers a variety of flea market, parts, and handmade craft vendors and old-fashioned concessions. Other activities for families to enjoy include wheat threshing exhibits, tractor slow races, a skillet throw contest for ladies, and pedal pull for the kids.
A tractor parade ride is planned for Friday, Aug. 4, departing the Limestone County Sheriff's Arena at 10 a.m. Spectators can catch a glimpse of the 25-mile parade along Easter Ferry Road, Morris Road, Hwy 127, Hays Mill Road, Edgewood Road, and Elm St. The 40-60 tractors also drive down a portion of the Richard Martin Rails to Trails in Elkmont, Alabama, after their lunch in Elkmont, provided by the Limestone County Cattleman's Association. On Friday, August 4, back at the Sheriff's Arena, don't miss the fish fry at 5 p.m. and live music featuring Daniel Jones and Houston Ridge Bluegrass Band at 5:30 p.m.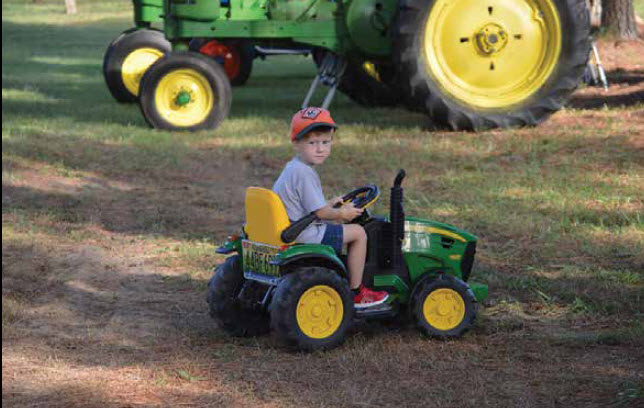 Gates open at 7 a.m. on Friday and Saturday and full concessions are available. The event takes place at 18032 Buck Island Road, Athens, AL. Admission is $5 per person and free for children 12 years old and under. Parking is free. Bring your golf cart or UTV for only $5 registration. Teresa Todd, Athens Limestone County Tourism president says, "This event is one of the longest-running events in Limestone County, Alabama, and we are so happy that it has moved to a larger location where they can continue to grow it every year. The number of residents and out-of-town guests that attend this event definitely has a positive economic impact on our area during the otherwise slower month of August. We are proud to promote this event which represents "What You Love About the South."
For more information, or to be a vendor, call Justin Romine at 256-762-2739, Allen Dement at 256-431-0619, or Eli Wallace at 256-497-1264 or visit the Piney Chapel Antique Engine Tractor Association Facebook page. For more information about the Athens-Limestone County Tourism Association, please go to our website www.VisitAthensAL.com or contact us at (256) 232-5411.
By: Tina Morrison, Tourism Athens