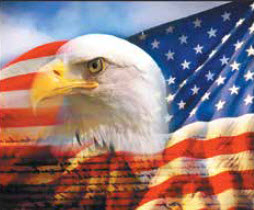 By: Ali Elizabeth Turner
While the U.S. Navy doubles down with promised and severe consequences if its service members do not comply with COVID-19 vaccination mandates, several U.S. legislators are coming to the defense of sailors in general, and SEALs in particular.
Missouri's former governor, Eric Greitens, a Republican, said, "This is wrong for national security. The only people who will benefit from destroying the combat capacity of Naval Special Operations are the Taliban, Russia, China, and other adversaries around the world. This is also wrong at a human level."
U.S. Congressman Thomas Massie, R-Ky., warned of a possible mass exodus from the military this summer when the issue of mandatory vaccinations first became public. He said in July that several Special Warfare service members had told him that resignations would come if the vaccine was mandated.
This is not the first time that resistance to vaccines has been embraced. "According to the GAO and congressional testimony, there were similar results (departures) when the military mandated the anthrax vaccine," said Massie. The congressman introduced legislation that would "prohibit any requirement that a member of the Armed Forces receive a vaccination against COVID-19."
This week, several Republican senators introduced legislation that would prohibit the Department of Defense from issuing service members a dishonorable discharge for refusing to be vaccinated. Among them were U.S. Sens. Roger Marshall, R-Kan.; Ted Cruz, R-Texas; James Lankford, R-Okla.; and Tommy Tuberville, R-Ala.
Senator Marshall stated, "As a physician and veteran who is confident that the vaccine has saved countless lives, I believe vaccinating our servicemembers against COVID-19 is an important effort; however, whether or not to receive the vaccine should be a personal choice between an individual and their doctor. Servicemembers who refuse to get vaccinated, and are subsequently separated from the service, should not receive anything other than an honorable discharge. There is no question about it: American heroes should not be treated as felons because of their personal medical choices."
Senator Ted Cruz echoed Senator Marshall's sentiments by saying, "It's an insult to our servicemen and women who have served with honor to dishonorably discharge them for refusing the COVID vaccine. It is the same way we dishonorably discharge those convicted of serious crimes such as treason, desertion, sexual assault, and murder. Forcing all service members, including pregnant women and those who have already had COVID-19, to receive the vaccine is just one more example of President Biden and his administration putting politics ahead of science."
Earlier this month, 35 SEALs filed a lawsuit against the Biden Administration for what they feel is religious discrimination. The suit states in part that multiple plaintiffs "prior to learning about the production or testing of the COVID-19 vaccines using aborted fetal cell lines, were unaware that such cell lines were used in the production or testing of any medications or vaccines," but that they have "since committed to refusing to take any medication that is thus developed or tested."
Whether you agree or not with their actions, respect needs to be given to these Special Warfare members for putting their entire career on the line for their beliefs. It will be interesting to see how this plays out, and may we pray for all involved.
By: Ali Elizabeth Turner