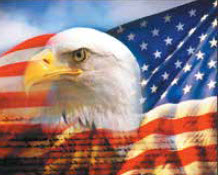 By: Ali Elizabeth Turner
The US Army Rangers are known for being tough, and "getting the job done." But few in the history of the Rangers, which goes back to the Revolutionary War, could have ever matched the toughness of the late Lt. General David Grange, who just passed away on September 11. Lt. General Grange served in WWII, Korea, and Vietnam. He enlisted in 1943 and retired in 1984, having served for 41 years. He was commissioned in 1950 after having completed Officer Candidate School, and his last post was as the commanding General of the 6th Army.
During WWII, Grange was a paratrooper, serving with the 517th Parachute Infantry Regiment. He was involved in the Rome-Arno, Southern France, Rhineland, Ardennes, and Central Europe campaigns. When the war ended, he was attached to the 82nd Airborne Division before going to Officer Candidate School.
When he was sent to Korea as a 2nd Lieutenant, Grange served as a rifle platoon leader with the 187th Airborne Infantry Regiment. After Korea, he was a Ranger instructor and also was an Army staff officer.
Lt. Gen. Grange faced down Vietnam and served three tours as an adviser. He first arrived there in 1963, before things heated up.
The 506th Infantry Unit said in their history that Lt. Gen. Grange is "highly decorated, with awards including the Defense Distinguished Service Medal; Army Distinguished Service Medal; Silver Star with two Oak Leaf Clusters; Legion of Merit with one Oak Leaf Cluster; Distinguished Flying Cross; Soldier's Medal; 28 awards of the Air Medal with V; Bronze Star Medal with V and four Oak Leaf Clusters; Joint Service Commendation Medal with V; United States Army Commendation Medal with V and four Oak Leaf Clusters; Air Force Commendation Medal; and the Purple Heart." They continued with, "France has awarded him the Legion of Honor in the degree of Officer," the history adds. "Korea has awarded Lt. Gen. Grange the Wharang Medal with Gold Star, the Kuksun Medal, and the Cheonsu Medal. Vietnam awarded him the Gallantry Cross with two palms and Silver Star, and the Military Honor Medal, First Class."
Lt.Gen. Grange was so well known for his total toughness and physical prowess that the Army named a competition after him. In 1984, the "LTG David E. Grange, Jr. Best Ranger Competition" was started, and it's still held every year. General Grange was chosen to be an inaugural member of the U.S. Army Ranger Hall of Fame along with the U.S. Army Officer Candidate Hall of Fame. He was selected as 1984 Airborne Trooper of the Year by the Airborne Association. He was also the 1994 recipient of the Infantry's "Doughboy Award," and was named an honorary Sergeant Major of the Army by the Association of the United States Army in 2016.
Lt. Gen. Grange was a "Ranger's Ranger," and we are deeply thankful for his service and his sacrifice. Rest in peace, sir.
By: Ali Elizabeth Turner