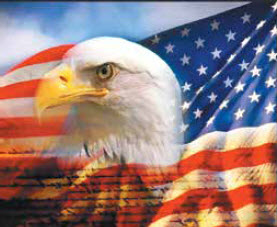 By: Ali Elizabeth Turner
Nearly 40 years ago, when Ronald Reagan was president of the United States, a holiday was declared to honor the people who "hold down the homefront," as my mom used to say about her years as the wife of a USN Air Corps pilot during WWII. At the time, most military spouses were women, and still were in 1984 when the official designation of the first Friday in May as Military Spouse Appreciation Day originally went into effect.
These days, it is often far less the case that a military spouse automatically be female, and I can say as someone who lived in a combat zone as a DOD contractor that the support I received from my husband at times saved my sanity.
Steve would send carefully selected care packages that felt like a perpetual Christmas morning. There would be books, spice tea, sometimes frou-frou girly stuff, super healthy foods like Cliff bars that I would devour, wonderful shampoos and conditioners, and more. They would arrive unexpectedly and always just at the right time. What made it even better was that during the three years I was in Iraq, he was living on his truck to save money for us. That meant he had to both shop and get to a post office while managing a big rig, and I will always be grateful.
As someone who worked in Morale, Welfare and Recreation (MWR), I had to keep my own morale up if I was going to be able to elevate the morale of others, and those boxes were "just the ticket," as my dad used to say.
What stood in stark contrast were the spouses that, shall we say as amicably as possible, were anything but supportive. Depending upon which camp I was working in an MWR center, it was not uncommon to have to put a guy or gal back together after they had just gotten off the VOIP phone with their spouse. The worst was when a guy's wife was depressed about being pregnant and was threatening to take her life as well as the life of their child, or a woman had gotten pregnant with someone else's child. If the "less than supportive spouse" had known that their actions could cost people their lives, I would like to hope they would have changed course, but some people are just supremely selfish.
The purpose of this Soldier column is to say thank you to all those who have sacrificed so that their spouses could defend our nation. The things you have had to get through—rebellious kids, leaky roofs, broken cars, broken pipes, broken washers, broken dryers, broken hearts, lonely Christmas or Thanksgiving holidays, celebrating Valentine's Day with "the girls," being outside of your language or culture base, being both mom and dad with very little break, continual concern for your spouse's safety, being sick, having sick kids, and on and on; please know that you deserve a medal or several, as far as I am concerned.
I watched a video put out for the spouses by the Department of Defense where various soldiers of either gender (all two of them) from all the branches, expressed their gratitude for their spouse. What was said over and over was that they were sending greetings to their "best friend." I know that was certainly the case for me when I was in the Great Sandbox, and I would like to encourage any and all who served, whether recently or long ago, to take the time today to say, "Thank you" to your military spouse. It will do you both a world of good.
By: Ali Elizabeth Turner