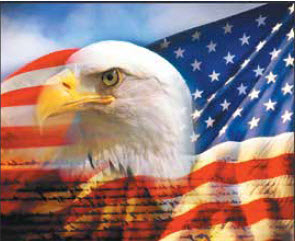 By: Ali Elizabeth Turner
Last week, I had the pleasure of meeting Steven Bates, a medically discharged Air Force Tech Sgt who is totally transparent about his being disabled from PTSD. One of the ways Steven fights back is through writing poetry, and in addition, he has been deeply involved with helping vets who are fighting suicide, along with the families of vets who have experienced it. How is he so effective with the people I have just described? He is an attempt survivor himself, and has earned the right to speak to a profoundly painful set of topics with grit and hope.
Steven had several "large T and small t traumas" converge to form a perfect storm that just about took him out more than once. Some have been service related; some have stemmed from suddenly being betrayed and becoming a single dad to a 7 month old while he was serving in Desert Shield; some have been physical, mental, and spiritual. The good news is, that rather than give in, he has chosen, along with his wife, Sandra, to give out and give back. They formed a 501(c)3 by the name of Poemspeak, and have given away countless copies of Steven's books and poems to strengthen strugglers, survivors, and their caregivers.
The fact that he was able to give almost twenty years of his life to honorably serving his country speaks to his integrity, determination, and love for others. He served in several capacities, including military police and criminal justice, both in the Air Force and in the private sector.
Here is some of what he has to say about himself from his own bio, and more can be found out about him and the organization from www.poemspeak.org:
Steven's work in suicide prevention has continued to expand in many ways. He has become certified in QPR (Question, Persuade, Refer), ASIST (Applied Suicide Intervention Skills Training), and completed the 40-hour Crisis Intervention Team Certification training course. For three years he served as a co-facilitator for a Suicide Attempt Survivor Support Group known as the Lived Experience for the non-profit Grace for 2 Brothers Foundation out of Cheyenne Wyoming.
Steven and his wife moved to Athens, Alabama, in December of 2020 when his wife gained employment at the Redstone Arsenal. He has immediately taken to Athens as his new home and established the Athens Adventurers, a Facebook group that meets at least once a month to play tabletop and board games at the Athens Library. He just released his fourth book of poetry, More Life to Live and is hoping that his poetry will continue to help others that are struggling by giving them hope.
As Steven, Sandra, and I sat at lunch after the Memorial Day ceremony, we laughed and got misty eyed about everything from suicide to cinema. We ended up deciding to share a table at tomorrow's Earth Day celebration at Big Spring Park from 11-2. I hope you will stop by and get to know a most excellent "surthrivor" veteran, husband, poet, and our new friend, Steven Bates. See you then!
By: Ali Elizabeth Turner