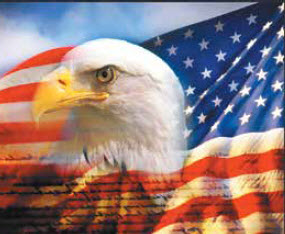 By: Ali Elizabeth Turner
Lori Jean Robinson is the most highly decorated female officer in the history of the United States military. Lori entered the Air Force right out of the University of New Hampshire in 1982, and retired as a four-star USAF general in 2018. In between that time, she went from being a "butter bar" (2nd Lieutenant) with a degree in English to becoming the first woman to command NORAD.
General Robinson spent some time in the great state of Alabama, and graduated from Troy University in 1986 with a master's degree in education leadership and management. She studied at the Brookings Institute, Harvard, the Naval War College, and elsewhere.
Lori has more than 900 flight hours and has a designation of Senior Air Battle Manager. She served in Desert Storm and Operation Enduring Freedom (Afghanistan). She had more than 28 assignments, and more than 30 awards. Below is an example of the wording used for one of her awards, and this citation is similar to the others.
The Secretary of Defense of the United States of America has presented the Defense Distinguished Service Medal to General Lori Jean Robinson, United States Air Force, for exceptionally distinguished performance of duty contributing to national security and the defense of the United States. The distinctive accomplishments of General Robinson reflect great credit upon herself, the United States Air Force, and the Department of Defense.
General Lori is considered by Time Magazine to be amongst the top 100 most influential people on the planet. She is married to an Air Force General, David A. Robinson.  They have had to find a way to make a military marriage work, and they have.  General Lori describes her leadership style as being "servant leadership." She says, "It's the notion of being part of something bigger than yourself and of making the people around you better." She further says, "In our daily struggles to advance within an organization, we sometimes forget that it's actually more about the organization and the people that are around us. And to make them better makes the organization better."
I appreciate her willingness to be transparent with officers and civilian listeners as she speaks extensively these days. "A leader sets the tone," she says. "If you are someone who gets mad right away, you're not going to hear what's really going on out there. Everybody wants to tell the leader the good stuff. But what's important is the bad stuff and the ugly stuff. That's what you want to be able to help with so you can provide the environment in which folks can get the job done."
While there is not much said about it, General Robinson endured the pain of being a bereaved parent. The Robinsons, had a daughter by the name of Taryn, a 2nd Lt in the USAF. Taryn was in a private plane crash in September of 2005 where the pilot was killed instantly. Taryn later died in January of 2006 and is buried at Arlington. She was an Air Force Academy graduate.
General Lori was appointed to her final position in 2014, and retired in 2018. Her 37-year career was full of firsts, and we honor her for her service!
By: Ali Elizabeth Turner