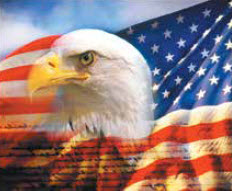 By: Ali Elizabeth Turner
On November 9 and 10, the public is going to be allowed to do something that has been prohibited for decades — approach Arlington National Cemetery's Tomb of the Unknowns and place flowers directly on it. The tomb is 100 years old, and there will be a special ceremony open to the public but for which you have to register ahead of time in order to attend.
There will be complimentary flowers such as roses, sunflowers, and daisies available to place on the tomb, but attendees are encouraged to bring their own to the ceremony. Normally wreaths are placed on stands in front of the tomb, as we have seen presidents and other dignitaries do, and there are only four such ceremonies allowed each day. However, this particular commemoration is going to be somewhat similar to the original ceremony.
What is historically significant is that when the tomb was dedicated in 1921, Chief Plenty Coups of the Crow Nation was chosen to pray, and when finished, unexpectedly put his war bonnet and coup (pronounced COO) stick, which is a symbol of honor for First Nation warriors right on the memorial. He had encouraged his fellow "red men" to fight for America in WWI, and was chosen to honor the fallen warriors. Here is what he said that day:
I feel it is an honor to the red man that he takes part in this great event, because it shows that the thousands of Indians who fought in the Great War are appreciated by the white man. I am glad to represent all the Indians of the United States in placing on the grave of this noble warrior this coup stick and war bonnet, every feather of which represents a deed of valor by my race. I hope that the Great Spirit will grant that these noble warriors have not given up their lives in vain and that there will be peace to all men hereafter. This is the Indians' hope and prayer.
Later Chief Plenty Coups stated, "My heart sings with pride when I think of the fighting … the red men of all tribes, did in the last great war." The war bonnet is still on display at Arlington.
Athens resident Retired Command Sgt. Major Mike Criscillis used to spend a lot of time in Arlington and was intimately aware of the strict Old Guard protocols practiced by those who guard the tomb. He told me, "There is no way for me to fully describe the respect I have for those soldiers who serve by guarding the tomb." The Tomb Guard has its own creed, which is stated below:
The Tomb Guard Creed
 My dedication to this sacred duty
Is total and wholehearted.
 In the responsibility bestowed on me
Never will I falter.
 And with dignity and perseverance
My standard will remain perfection
 Through the years of diligence and praise
 And the discomfort of the elements,
 I will walk my tour in humble reverence
 To the best of my ability.
It is he who commands the respect I protect,
 His bravery that made us so proud.
 Surrounded by well-meaning crowds by day,
 Alone in the thoughtful peace of night,
 This soldier will in honored Glory rest
Under my eternal vigilance.
May we never take for granted the sacrifice of our forebears, irrespective of something which cannot be controlled, the color of one's skin.
By: Ali Elizabeth Turner