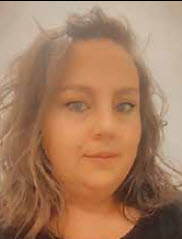 By: Claire Tribble
The 23rd Wacky Quacky Ducky Derby was a great success! This year's event was my first one, and FUN is an understatement! We had a big crowd of all ages that came to cheer on over 1800 ducks we had entered in this year's race. In four heat races, we were able to narrow down to eighteen ducks to head to the championship race. And we can never forget the 4 Lazy Duck winners of each heat!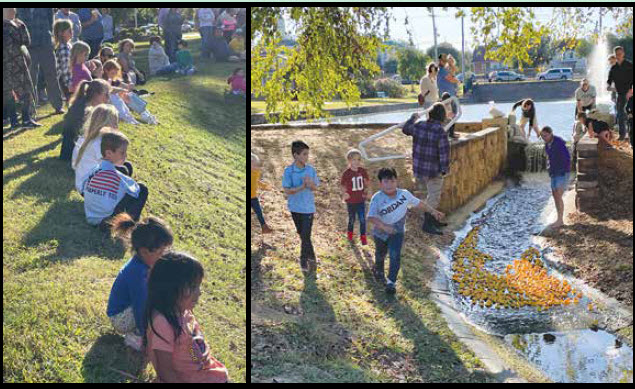 I was surprised at the size of the crowd that gathered at the Duck Pond to watch the races. There was a mixture of all ages that genuinely enjoyed the event but the kids brought the joy. By the second heat race, we had kids that were running with such excitement alongside the ducks as they made their way down the spillway. There were even a couple who seemed to study the workings of the custom duck trap made by our dear friend, the late Mr. Jerry Ford.
This year, the grand prize was sponsored by BT's Towing, Tire, and Truck Repair. Barry Tate generously provided the $1,000 cash prize that was highly sought after, and we cannot thank him enough! The Grand Prize winner was Robert Newport, and he was not only surprised, but very appreciative of Mr. Tate for his generosity. Each prize won was met with enthusiasm, and we are humbled by the support from sponsors and adopters.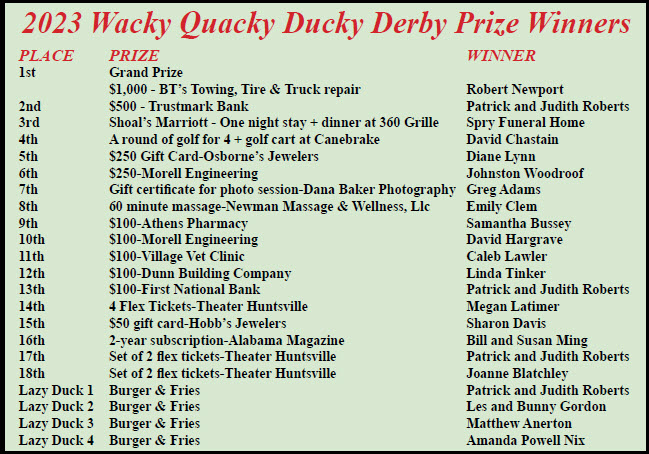 I would also like to take the opportunity to personally thank all the volunteers who made this event a success! The KALB board members Leigh Patterson, Lynne Hart, Laverne Gilbert, John and Donna Cotten, Barry Phillips, and Ann Entrekin. They volunteered at the race as well as the Fiddler's Convention in our booth. Then there are those who showed up to lend a hand just because they are awesome people — Marilyn Ford, Roger and Judy Falk, Martha Long, Limestone County Commissioner Derrick Gatlin, Keri Chalmers, Amy Cotton, Jennifer Tribble, and Chris Sutton. Wacky Quacky was possible because of all of these fabulous volunteers!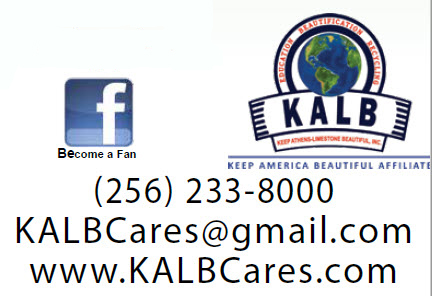 Keep Athens-Limestone Beautiful is so thankful and honored by all the prizes donated by our local businesses. We want all our sponsors to know that their contributions to our organization are coveted by not only by KALB, but the winners as well. We hope that they know people are paying attention, and they see what business are reinvesting in their community. KALB is honored by all of those who adopted ducks as a way of contributing to our organization. We hope that you continue to try your luck with these crazy ducks!
By: Claire Tribble – Executive Director, Keep Athens-Limestone Beautiful