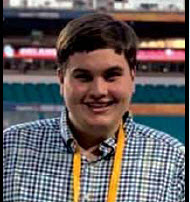 By: Blake Williams
An upcoming cornhole tournament hopes to raise hundreds of dollars in the fight against cancer.
County for a Cure, Limestone County's American Cancer Society Relay for Life team, has scheduled the 2021 Cornhole for a Cure tournament, presented by Grayson Carter & Son, Contracting Inc., for Saturday, April 17, 2021, with a rain date set for the next day. Sign-in registrations and open courts begin at 11 a.m. and the tournament starts at Noon. Teams can pre-register by emailing County for a Cure team captain Michelle Williamson at michelle.williamson@limestonecounty-al.gov.
The tournament will be held at Lucy's BARge, located at 6049 Bay Village Drive, on the beautiful Tennessee River in Limestone County.
The cost to enter is $50 per team of two. There is $1,000 worth of prize money up for grabs.
County for a Cure team captain Tammy Waddell is looking forward to the tournament being held on the water this year.
"I would like to thank the great folks of Lucy's BARge, for allowing the tournament to take place at their beautiful location," said Waddell.
County for a Cure Team Captain Michelle Williamson is glad the tournament continues to grow.
"Thank you Lucy's BARge and Grayson Carter & Son Contracting, Inc. for being a part of our Relay for Life family and for helping us to continue to fight for a cure," said Williamson.
All money raised will benefit the American Cancer Society.
By: Blake Williams