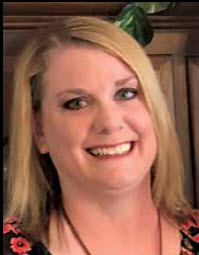 By: Leigh Patterson
The Athens-Limestone Beautification Board, which falls under the KALB organization umbrella, annually recognizes businesses, churches, and public buildings where caretakers go the extra mile to create beautiful landscaping. Green space and attractive landscaping are so important to the appearance of our community, and the Beautification Board believes that the people who work so hard to provide that beauty should be rewarded. Recognizing well-landscaped properties here in Athens and Limestone County is the Beautification Board's way of saying "thank you" to those who add a beautiful touch to our community.
There were thirty property nominations this year. We are grateful to the public for participating by reaching out to us with new nominations. Several of the businesses that had received awards previously requested to be entered into the judging this year as well.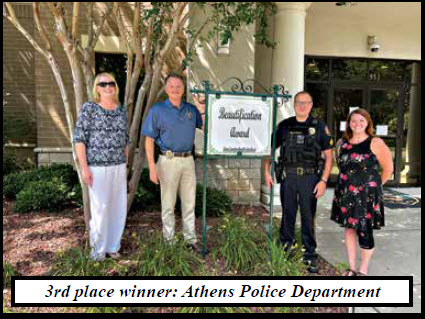 The judging was completed in May. The board members take this judging very seriously, and are stringent with the judging criteria. Properties that received a score of 90 or above will receive a Beautification Award sign that they may display for the next year. Properties were judged by the following criteria:
Overall Design
Construction (walls, walks, and pavement)
Planting (condition of plants, color, texture)
Maintenance (proper trimming, edging, and pruning, lack of weeds, neat)
Litter Control (no visible litter, trash containers available and in good condition)
The Athens-Limestone Beautification Board is proud to present Beautification Award Signs to the following locations. Congratulations to these businesses for their efforts to maintain beautiful, well-manicured, and litter free properties!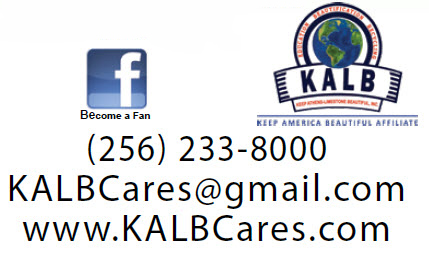 Top Three
The following properties received top honors by scoring 98 or above out of 100 points:
Calhoun Community College – 99.5 pts.
First Presbyterian Church – 98.78 pts.
Athens Police Department – 98 pts.
Additional Award Recipients:
Athens Eye Clinic
Town of Mooresville Bicentennial Garden
Chick-fil-A
Steelcase Inc.
Athens Eye Care Center
American Leakless Company
Clayton Homes
Traditions Senior Living
Limestone Health Facility
Athens State University
Athens Limestone Hospital
First National Bank
Bojangles
Thank you to all of businesses who participated in this year's judging.
By: Leigh Patterson
Executive Director – Keep Athens-Limestone Beautiful